Samoa the Journey
Folauga a Samoa
Watch another clip
Order Online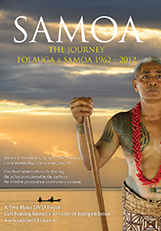 $44.00
Schools, Hospitals, Institutes, Churches, Community Groups
$180.00
Federal & State Libraries, Universities, Government Departments
Shipping Charges
Delivery within Australia: $14.00 per unit plus $4.50 each additional unit
International delivery: $25.00 per unit plus $8.00 each additional unit
Add to cart
Prices are in Australian dollars
Samoans celebrate their rich cultural heritage on this memorable 50th anniversary of their Independence. This DVD also includes historic sequences from the 10th anniversary of Independence in 1972.


Samoa now celebrates the Anniversary on the 1st of June each year. SAMOA – THE JOURNEY captures the energy and pride that Samoans display in this very special anniversary, 50 years on.
SAMOA – THE JOURNEY also reveals less well known corners of Samoa which highlight the nation's close affinity with the sea and its strong communal life. Music composed by Igelese Ete reflects the voyaging motifs: the ocean, va'a, sun and the stars – and Samoa's journey since 1962.
Format: DVD Running time: 120 minutes
Featured stories on this DVD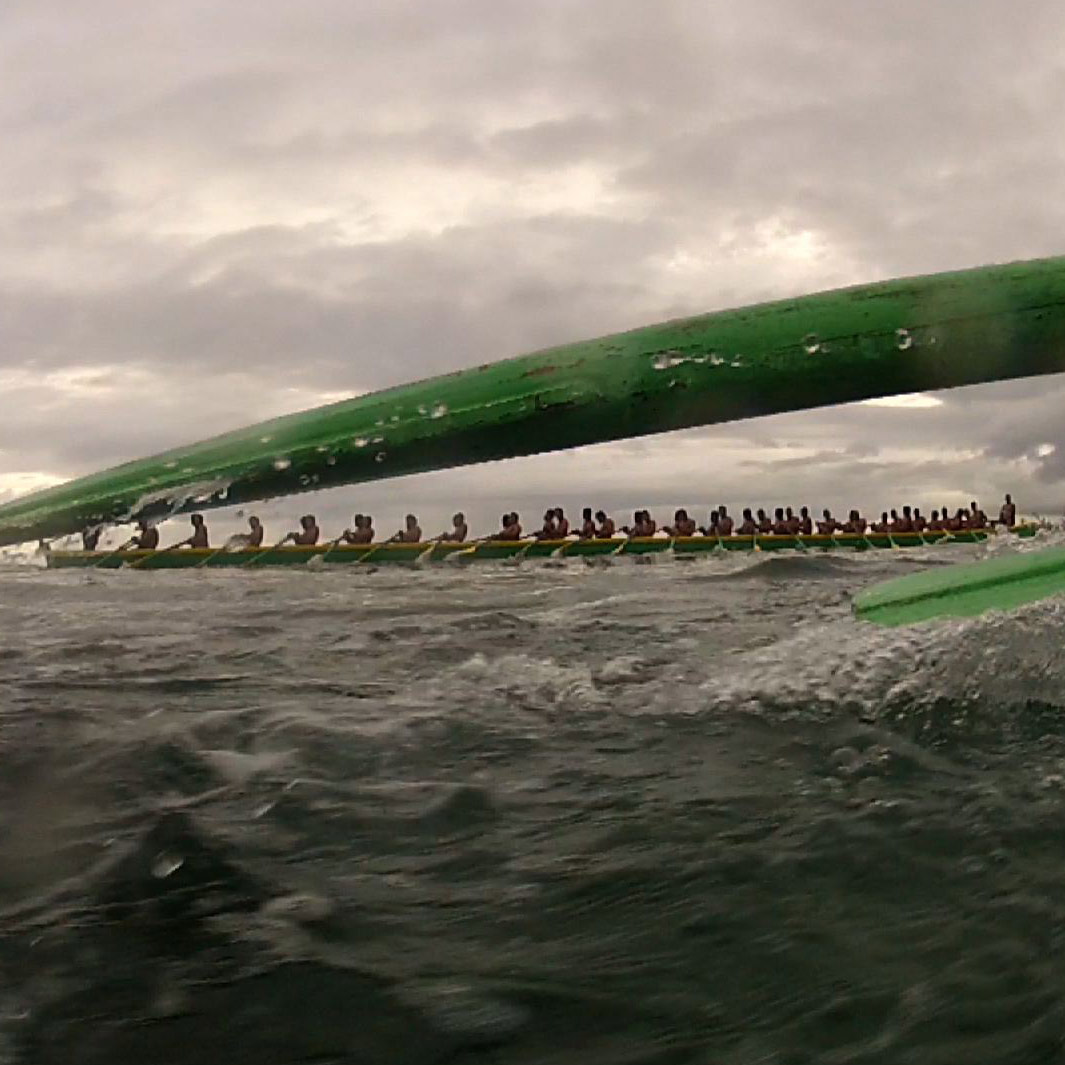 Champions
The winning fautasi at Samoa's 50th Anniversary of Independence celebrations was Segavao III, skippered by Vaimasenu'u Zita Martel.  Most of the 45 Don Bosco crew are between 16 and 20 years of age and they won by a clear margin of several boat lengths. This fautasi was built in Samoa in the parish of Si'usega and was designed by Zita.  The design is based on the traditional paopao, Samoan outrigger.  Full story is available on the DVD, Samoa-The Journey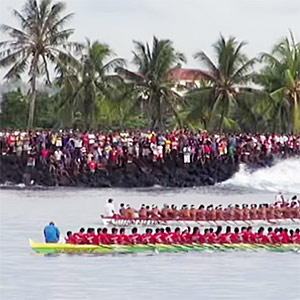 Champions are made on hundreds of invisible mornings
In the many months before Samoa's Independence celebrations, the young men of Si'usega village, most of them between the ages of 16 and 20, train hard and long in their fautasi, skippered by Vaimasenu'u Zita Martel, for the annual Championships on the last day of the celebrations.