Giants of Time
A Celebration of the Human Spirit
Watch another clip
Order Online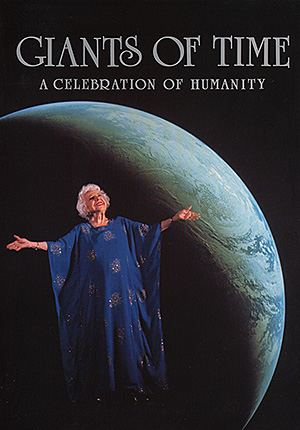 $44.00
Schools, Hospitals, Institutes, Churches, Community Groups
$180.00
Federal & State Libraries, Universities, Government Departments
Shipping Charges
Delivery within Australia: $14.00 per unit plus $4.50 each additional unit
International delivery: $25.00 per unit plus $8.00 each additional unit
Add to cart
Prices are in Australian dollars
"Giants of Time" is a universal film which celebrates the human spirit. These 'giants' all come from the 19th century and some even stepped into the 21st. What was the secret to their longevity?
The 'cast' of this film are all extraordinary very old people who, in their nineties, are ablaze with vitality. They have by some inner alchemy, transformed the pain of their life experiences into a life-affirming joy and wisdom. Their immensity is within themselves. They have become time travellers with a vast storehouse of memories. As people, they are irresistible. They are stamped with the gallantry of an earlier age, yet they are profoundly aware of today.
The film is for people of all ages. It is impossible not to love, laugh, to be moved and inspired by these giants. To know them is to change one's ideas about life and death. They have come so far from the past and one realises how much they are part of us. With their very presence, they change the sad modern image of old age.
Format: DVD Running time: 60 minutes